Death Benefits: How Losing a Parent Can Change an Adult's Life--for the Better (Hardcover)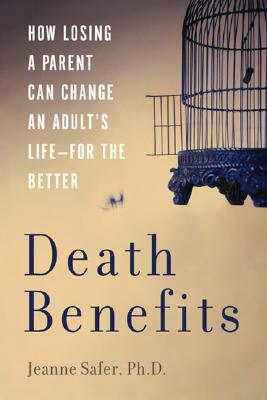 Unavailable, our apologies.
Sorry, We Can Not Obtain this Book at This Time
Description
---
Breaking the final taboo, psychotherapist Jeanne Safer reveals the previously unexplored opportunities for growth that adults can discover after a parent dies and the grieving stops
About the Author
---
Jeanne Safer, Ph.D. has been a psychotherapist for thirty-five years and is the author of three previous books on neglected psychological topics. Dr. Safer appears frequently on television and radio, and lectures on insight and transformation in adulthood for general and professional audiences. She has written for O: The Oprah Magazine, More magazine, the New York Times, the New York Times Book Review, the Wall Street Journal, and other publications. Dr. Safer lives in New York City.