The Island Dwellers: Stories (Hardcover)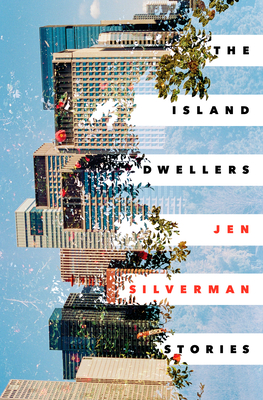 Unavailable, our apologies.
Sorry, We Can Not Obtain this Book at This Time
Description
---
For readers of Miranda July, Rebecca Lee, and Mary Gaitskill, a debut short-story collection that is a mesmerizing blend of wit, transgression, and heart. 

LONGLISTED FOR THE PEN/ROBERT W. BINGHAM PRIZE FOR DEBUT FICTION

A passive-aggressive couple in the midst of a divorce compete over whose new fling is more exotic. A Russian migrant in Tokyo agonizes over the money her lover accepts from a yakuza. A dead body on a drug dealer's floor leads to the strangest first date ever.

In this razor-sharp debut collection, Jen Silverman delivers eleven interconnected stories that take place in expat bars, artist colonies, train stations, and matchbox apartments in the United States and Japan. Unforgettable characters crisscross through these transient spaces, loving, hurting, and leaving each other as they experience the loneliness and dangerous freedom that comes with being an outsider. In "Maria of the Grapes," a pair of damaged runaways get lost in the seductive underworld beneath Tokyo's clean streets; in "Pretoria," a South African expatriate longs for the chaos of her homeland as she contemplates a marriage proposal; in "Girl Canadian Shipwreck," a young woman in Brooklyn seeks permission to flee from her boyfriend and his terrible performance art; in "Maureen," an aspiring writer realizes that her beautiful, neurotic boss is lonelier than she lets on.

The Island Dwellers ranges near and far in its exploration of solitude and reinvention, identity and sexuality, family and home. Jen Silverman is the rare talent who can evoke the landscape of a whole life in a single subtle phrase—vital, human truths that you may find yourself using as a map to your own heart.

Praise for The Island Dwellers

"These stories, in any case, are irresistible, delivering a portrait of contemporary relationships that . . . is shot through with veins of real connection."—The New York Times Book Review 
 
"The eleven stories that make up this collection are raw, intense in their longing, and tender in the most unexpected ways."—Lambda Literary
 
"Silverman's disarming and unconventional characters are all searching for a connection with others. Some are battling loneliness or the fear of being alone but they're all blessed with quick wits and warmth. This is an outstanding short story debut."—Shelf Awareness
About the Author
---
Jen Silverman is a New York–based writer and playwright, a two-time MacDowell Fellow, and the recipient of a New York Foundation for the Arts grant and the Yale Drama Series prize. She was awarded the 2016–17 Playwrights of New York fellowship at The Lark and is a member of New Dramatists. She completed a BA in comparative literature at Brown University and an MFA in playwriting at the Iowa Playwrights Workshop, and was a fellow at the Playwrights Program at Juilliard.
Praise For…
---
"These stories, in any case, are irresistible, delivering a portrait of contemporary relationships that . . . is shot through with veins of real connection."—The New York Times Book Review
 
"The eleven stories that make up this collection are raw, intense in their longing, and tender in the most unexpected ways."—Lambda Literary
 
"Silverman's disarming and unconventional characters are all searching for a connection with others. Some are battling loneliness or the fear of being alone but they're all blessed with quick wits and warmth. This is an outstanding short story debut."—Shelf Awareness

"Reading these stories feels like spying on lives you might never admit to living—hilarious, and painfully true. I loved every one. The Island Dwellers is thrilling, addictive, and wise, and it made Jen Silverman my new favorite writer. It will probably do the same for you."—Alexander Chee, bestselling author of Queen of the Night and Edinburgh

"Jen Silverman's stories are at once specific and worldly, contemporary and old-fashioned, cool and heartfelt. An archipelago of emotions, The Island Dwellers captures the wonder and oddity of romantic relationships."—Sloane Crosley, bestselling author of The Clasp and Look Alive Out There

"A shimmering collection that speaks with humor and, ultimately, tenderness."—Kirkus Reviews

"An audacious collection of eleven arresting interconnected short stories . . .  Silverman creates a harsh, seductive world that is both more and less than it seems, showing how deeply people will deceive themselves to believe they've found connection. Silverman's winning stories are varied and always engrossing."—Publishers Weekly

"The Island Dwellers is stunning: steely and tender, searingly intimate, and very, very funny. In these stories, you will see worlds both hauntingly familiar and astonishingly surprising. I loved this collection and did not want it to end."—Kayla Rae Whitaker, author of The Animators

"Reading The Island Dwellers feels like flying over a city at night, each story a bright window in the darkness. This collection is full of longing and surprise and real, lingering beauty."—Ramona Ausubel, author of Awayland and Sons and Daughters of Ease and Plenty