Cane (Norton Critical Editions) (Paperback)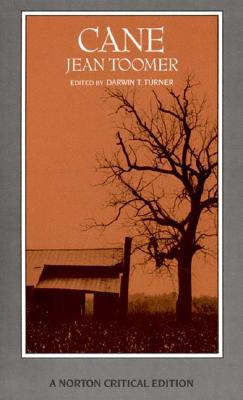 Unavailable, our apologies.
Staff Reviews
---
A centrepiece of the Harlem Renaissance, these indelible vignettes amass to a thorough masterpiece of lyric modernism.
— Cam
Toomer's novel of Jim Crow America is...not quite a novel. Told in short character portraits, each vignette builds on the one before to create one living, breathing South. But it's not just the book's structure that defies definition: as you read, prose will transform to poetry, poetry will become song, and song will take on the gravity and finality of scripture.
— Bekah
Reading Cane is like seeing a person's whole life imprinted in an expression crossing their face as you pass them in the street. Toomer achieves this with a striking structure that employs poems, prose chapters, and song lyrics to build tales of life in the nineteen teens and early twenties, spanning from rural south up north, in overlapping vignettes which read like a lyrical anthropologist describing the neighbors with deep attention and love-care.
— Tilghman
Description
---
Originally published in 1923, Cane is a literary masterpiece of the Harlem Renaissance. The growing interest in African-American literature that began in the 1960's led to the rediscovery of earlier African-American writers, one of whom is Jean Toomer, author of Cane. It is an innovative literary work—part drama, part poetry, part fiction.
"Backgrounds" contains generous excerpts from Jean Toomer's correspondence with fellow writers Sherwood Anderson, Waldo Frank, and Allen Tate, and with his publisher, Horace Liveright.
Darwin T. Turner's "Introduction" (to the 1975 Liveright edition of
Cane
), reprinted here, presents the historical and literary backgrounds of the work, as well as additional biographical information on Toomer.
"Criticism", both contemporary and recent, on
Cane
and Toomer is wide-ranging and includes essays by W. E. B. Du Bois, Gorham B. Munson, Robert Bone, Patricia Watkins, Lucinda H. MacKethan, Nellie Y. McKay, and Darwin T. Turner.
About the Author
---
Jean Toomer (1894–1967) was born in Washington, D.C., the son of educated blacks of Creole stock. Literature was his first love and he regularly contributed avant garde poetry and short stories to such magazines as Dial, Broom, Secession, Double Dealer, and Little Review. After a literary apprenticeship in New York, Toomer taught school in rural Georgia. His experiences there led to the writing of Cane.

Darwin T. Turner was professor of English at the University of Iowa and head of its Afro-American World Studies Program. He wrote extensively about Jean Toomer. He was the author of In a Minor Chord: Three Afro-American Writers and Their Search for Identity, Katharsis, and Nathaniel Hawthorne's "The Scarlet Letter." He edited, among other books, The Wayward and the Seeking: Selected Writings by Jean Toomer, Afro-American Writers, and Black American Literature: Essays, Poetry, Fiction, Drama. Professor Turner's poems were published in numerous journals, as were his many articles and reviews, most concerned with Afro-American writers.