The Autobiography of Fidel Castro (Paperback)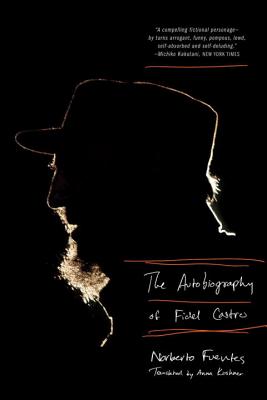 $35.00
Not On Our Shelves - Available to Order
Description
---
"A compelling fictional personage-by turns arrogant, funny, pompous, lewd, self-absorbed and self-deluding."—Michiko Kakutani, New York Times
An audacious "biography" of the ex-president of Cuba told in Castro's own outrageous, bombastic voice. Prize-winning author and journalist Norberto Fuentes was once a revolutionary: a writer with privileged access to Fidel Castro's inner circle during some the most challenging years of the revolution. But in the late 1990s, as the regime began sending its oldest comrades to the firing squad, he became A Man Who Knew Too Much. Escaping a death sentence and now living in exile, Fuentes has written a brilliant, satirical, and utterly captivating "autobiography" of the Cuban leader—in Fidel's own arrogant and seductive language—discussing everything from Castro's early sexual experiences in Birán to his true feelings about Che Guevara and his philosophy on murder, legacy, and state secrets. Critics have long admired Fuentes's writing; one U.S. article called him "Norman Mailer's Cuban pen pal." Akin to Gertrude Stein's
The Autobiography of Alice B. Toklas
, or Edmund Morris's
Dutch
, this wickedly entertaining, true-to-life masterpiece is as imaginative and outsized as Castro himself.
About the Author
---
Journalist, award-winning fiction author, and former member of the Cuban revolution, Norberto Fuentes has written ten books, including Hemingway in Cuba. His work has been praised by writers such as Italo Calvino, William Kennedy, and Gabriel García Márquez. He left Cuba in 1994 and now lives in exile in Florida.

Anna Kushner was born in Philadelphia and first traveled to Cuba in 1999. Beside her "commanding translation" (Words Without Borders) of The Halfway House (ND, 2009), her writing and translations have appeared in numerous other print and web publications.