Ghost in a Red Hat: Poems (Hardcover)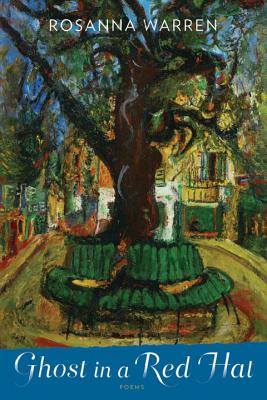 Unavailable, our apologies.
Description
---
"An important poet . . . beyond the achievement of all but a double handful of living American poets."—Harold Bloom
In her fifth book of poetry, Rosanna Warren explores the political and the personal through myth, history, elegy, and erotic lyric. Starting from a childhood memory of her mother, the poems contemplate wreckage and sorrow in family life, in Hurricane Katrina, and in the Trojan War, but also moments of eerie blessing.
from "Mediterranean"      
There was something I wanted to say, at the age of twelve,

     some question she hadn't answered,

     and yesterday, so clearly seeing her pace before me

     it rose again to the tip of my tongue, and the mystery was

     not that she walked there, ten years after her death,

     but that she vanished, and let twilight take her place-
About the Author
---
Rosanna Warren is the author of six poetry collections and a volume of critical essays. She has won the Lamont Poetry Prize and has received awards from the American Academy of Arts and Letters and the Guggenheim Foundation, among other honors. She teaches at the University of Chicago and lives in Chicago.