Nothing by Design (Hardcover)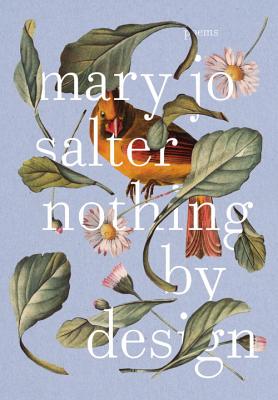 Unavailable, our apologies.
Description
---
A beautiful collection of verse––both light and dark, elegiac and affirmative––from one of our most admired poets.
 
The title Nothing by Design is taken from Salter's villanelle "Complaint for Absolute Divorce," in which we're asked to entertain the thought of a no-fault universe. The wary search for peace, personal and public, is a constant theme in poems as varied as "Our Friends the Enemy," about the Christmas football match between German and British soldiers in 1914; "The Afterlife," in which Egyptian tomb figurines labor to serve the dead; and "Voice of America," where Salter returns to the Saint Petersburg of her exiled friend, the late Joseph Brodsky. A section of charming light verse serves as counterpoint to another series entitled "Bed of Letters," in which Salter addresses the end of a long marriage. Artfully designed, with a highly intentional music, these poems movingly give form to the often unfathomable, yet very real, presence of nothingness and loss in our lives.

About the Author
---
Mary Jo Salter was born in Grand Rapids, Michigan. She was educated at Harvard and Cambridge and taught at Mount Holyoke College for many years. In addition to her six previous poetry collections, she is the author of a children's book, The Moon Comes Home, and a coeditor of The Norton Anthology of Poetry. She is Andrew W. Mellon Professor in The Writing Seminars at Johns Hopkins University and lives in Baltimore.