Sammy Keyes and the Wild Things (Hardcover)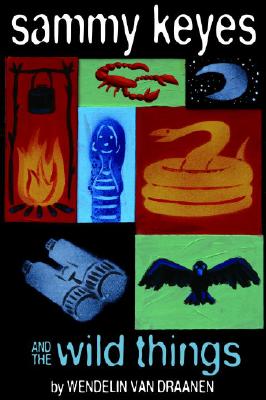 Unavailable, our apologies.
Staff Reviews
---
Sammy doesn't try to get in trouble. Trouble just seems to find her. It's not her fault she lives illegally with her Grams in seniors-only housing; or that she's in a feud with the meanest girl in 7th grade; or that she saw a burglar in the hotel across the street. But scrappy and resourceful Sammy always gives trouble a run for the money.
— Bekah
Description
---
"The most winning junior detective ever in teen lit. (Take that, Nancy Drew!)" —Midwest Children's Book Review
This is not the summer camping trip of Sammy's dreams. She imagined shady glades, meandering streams, a deer or two. What she gets are scrubby shrubs, blazing sun, rattlesnakes, ticks, and scorpions. Her fellow campers are desperate to catch a rare glimpse of an endangered condor. To Sammy, the trip is nothing more than the painful in pursuit of the unspeakably ugly.
But when she and two other girls find an injured condor, Sammy's intrigued at last. As they track down a clue, they stumble onto two classmates and wind up lost. Which leaves three girls and two boys in a canyon with one tent and six billion biting flies. Oh—and an armed and dangerous highstakes poacher.
S'mores anyone?

The Sammy Keyes mysteries are fast-paced, funny, thoroughly modern, and true whodunits. Each mystery is exciting and dramatic, but it's the drama in Sammy's personal life that keeps readers coming back to see what happens next with her love interest Casey, her soap-star mother, and her mysterious father.
About the Author
---
Wendelin Van Draanen was a teacher for many years before turning to writing full time. She lives in Central California with ther husband and two sons.
Praise For…
---
"Quick-witted banter makes this a fast-paced joyride of a read. Think a combination of Carl Hiaasen's Flush and Janet Evanovich's Stephanie Plum books and you'll be right on target."—School Library Journal

"A winning series about a smart, brave young sleuth."—Booklist