Sammy Keyes and the Psycho Kitty Queen (Hardcover)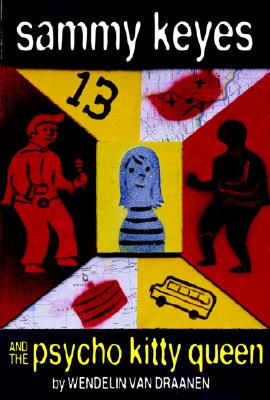 Unavailable, our apologies.
Sorry, We Can Not Obtain this Book at This Time
Description
---
IT'S SAMMY'S BIRTHDAY, which should be a good thing, except that Heather, Sammy's arch enemy, turns out to be her star sister. And El Gato, the creepy new student at Slammin' Dave's Pro Wrestling School, keeps hissing at Sammy to stay away. And Dorito, Sammy's cat, is missing, and while Sammy's searching for him, she finds three dead cats in dumpsters around town. And as if that weren't gross enough, Miss Kitty, a psycho cat lady, blames Sammy when it turns out one of the dead cats belonged to her. And then last, but certainly not least, Lady Lana, Sammy's mom, confesses that she lied about Sammy's age so she could start her in school a year early. So—surprise!—Sammy isn't turning 14 at all, she's going to have to be unlucky 13 for another whole year!

Better luck next year, Sammy. . . .