Sammy Keyes and the Art of Deception (Hardcover)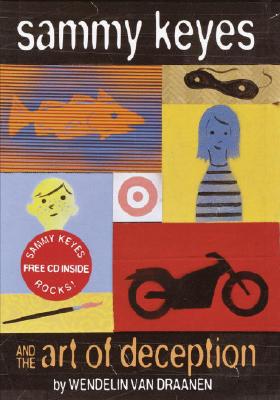 Unavailable, our apologies.
Sorry, We Can Not Obtain this Book at This Time
Description
---
Sammy Keyes has a lot of nerve. Wearing high-tops to a fancy reception at an art gallery. Asking why a framed orange splot is worth $10,000. Eyebrows rise. Noses turn up.
But then Sammy tackles a thief who tries to break up the soiree with a stickup. Now
the patrons of the arts are glad she has a lot of nerve. Or are they? Sammy may have stopped a criminal, but the real crime has yet to be discovered. The real crime is more subtle, more artful, than anything Sammy's ever seen. She had no idea art could be so dangerous. . . .
This edition also includes a free cd including an interview with Wendelin, a reading from Sammy Keyes and the Search for Snake Eyes, and "The Sammy Keyes Song".
Praise For…
---
"Sammy Keyes is the hottest sleuth to appear in children's books since Nancy Drew."–The Boston Globe