Sammy Keyes and the Hollywood Mummy (Hardcover)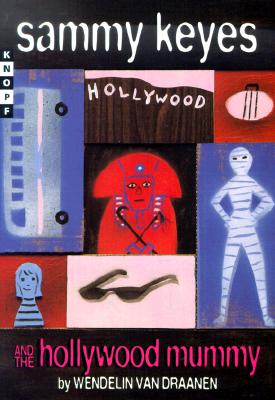 Unavailable, our apologies.
Sorry, We Can Not Obtain this Book at This Time
Description
---
The elusive Lady Lana (a.k.a. Sammy's mom) ran off to Hollywood nearly a year ago to get "discovered." But when "Sammy" discovers that her mom has changed her name, dyed her hair, and told everyone she's only 25, she decides Lana needs a little reality check. I mean, it's one thing to have her mom ditch her. But it's another to find out she's created a life for herself where Sammy can't possibly exist.
But Hollywood is a shock. "Everyone "is pretending here. No one is who or what they seem in this starlet-eat-starlet world. So when a woman is killed in the room next door, Sammy's hard-pressed to find someone who "doesn't "have a motive . . . including her own mom.