The Book of Heaven (Hardcover)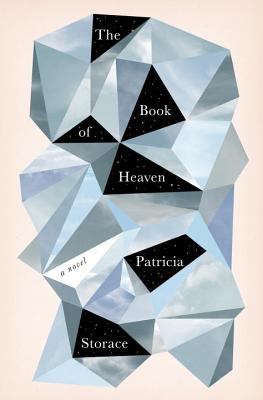 $26.95
Email or call for price.
Description
---
From the author of the classic travel memoir Dinner with Persephone, an accomplished poet, and frequent contributor to The New York Review of Books, here is an eagerly anticipated, stunningly original novel of heartrending lyricism about four women, a fierce mythopoeia that invites us to enter into a new and powerful imagination of the sublime: What if "a woman's point of view" were God's?
 
As The Book of Heaven commences, Eve speaks about what is alleged to have happened in the Garden of Eden, a story she hardly recognizes. She tells her version of events, revealing that the constellations we are accustomed to seeing above conceal heavens with which we have yet to contend. In the four parts of the novel—The Book of Souraya, The Book of Savour, The Book of Rain, The Book of Sheba—and their accompanying proverbs, Eve accounts for four new zodiacs and teaches us how to view each and comprehend its centrality to women: a knife, a cauldron for cooking, a paradisiacal garden, lovers embracing. Each book keenly evokes the life of a woman newly freed from the old tales in which she was trapped: a metamorphosis of Sarah, Abraham's wife; a polytheistic cook; Job's wife; and the Queen of Sheba.
 
In The Book of Heaven, Patricia Storace has brilliantly and radically reimagined the worlds of these women, putting them in the foreground of their stories and of the so-called Old Testament itself.
About the Author
---
Born in Chicago, Illinois, and reared in Mobile, Alabama, Patricia Storace was educated at Columbia University and the University of Cambridge. She is the author of "Dinner with Persephone, " a travel memoir that won the Runciman Award; "Heredity, " a book of poems; and "Sugar Cane: A Caribbean Rapunzel, " a children's book. She received the Witter Bynner Poetry Prize from the American Academy of Arts and Letters in 1993. She has been a frequent contributor to "The New York Review of Books" and "CondE Nast Traveler."
Praise For…
---
"Fleeing Orion the Hunter, the biblical figure of Eve is carried away by a river of stars to another Heaven where unfamiliar, female-inspired constellations are visible. In her visionary first novel, Storace gives voice to the stories behind four of them, tales of women dwelling in different yet not unfamiliar worlds of oppression and submission. Stupendously imagined and detailed, occasionally didactic and dense, Storace's descriptions of the four women's lives that inspired these unknown star formations are filled with distantly recognizable tribes, beliefs, dynasties and social systems. . . . Several of the stories are modeled on Old Testament figures; all recount lavishly complicated regimes in which the women suffer intensely but where their isolation can result in extraordinary acts. Storace's striking feminist mythopoeic work offers provocative alternatives in beautifully crafted prose."
—Kirkus (starred review)
 
"Mystical, lyrical, fascinating . . . A fine author can create stories that open one's mind to alternative views of entrenched archetypes. In a lyrical, feministic, fictional version of Joseph Campbell's The Power of Myth, this is a marvelous, thought-provoking book for readers who enjoy mythologies which reach down into one's soul. Highly recommended." 
—Library Journal (starred review)

"Acclaimed poet and memoirist Storace steps onto the terrain of myth, creating a feminist cosmology. . . . Poetic, elusive, and thought provoking."
—Publishers Weekly
 
"Storace's imaginative look into the nature of eternity, memory, and the divine leaves readers with much to contemplate. A stunningly poetic and mythological novel."
—Booklist