Memoirs of Hadrian (Paperback)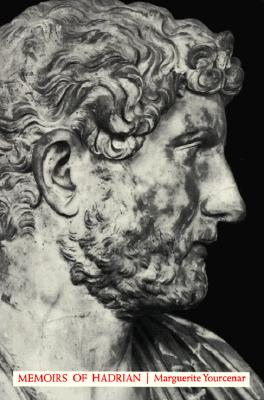 Unavailable, our apologies.
Sorry, We Can Not Obtain this Book at This Time
Description
---
Written in the form of a testamentary letter from the Emperor Hadrian to his successor, the youthful Marcus Aurelius, this work is as extraordinary for its psychological depth as for its accurate reconstruction of the second century of our era. The author describes the book as a meditation upon history, but this meditation is built upon intensive study of the personal and political life of a great and complex character as seen by himself and his contemporaries, both friends and enemies. Marguerite Yourcenar reconstructs Hadrian's arduous early years, his triumphs and reversals, and his gradual reordering of a war-torn world.

About the Author
---
Marguerite Yourcenar wrote stories, plays, poems, criticism, and novels. She was the first woman to be elected to the Academie Francaise, in 1980. She died in 1987.
Praise For…
---
"In her brilliant 'psychological novel and meditation on history,' Marguerite Yourcenar has written an imaginatively daring and artistically persuasive 'self-portrait' of Hadrian."--Orville Prescott