The World of the Shining Prince: Court Life in Ancient Japan (Paperback)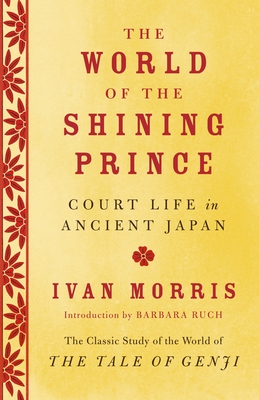 Unavailable, our apologies.
Sorry, We Can Not Obtain this Book at This Time
Description
---
Ivan Morris's definitive and widely acclaimed portrait of the ceremonious and melancholy world of ancient Japan.

Using The Tale of Genji and other major literary works from Japan's Heian period as a frame of reference, The World of the Shining Prince recreates an era when women set the cultural tone. Focusing on the world of the emperor's court—a world deeply admired by Virginia Woolf, among others—renowned scholar of Japanese history and literature Ivan Morris explores the politics, society, religious life, and superstitions of the period.

Offering readers detailed portrayals of the daily lives of courtiers, the cult of beauty they espoused, and the intricate relations between the men and women of the age, The World of the Shining Prince has been a cornerstone text on ancient Japan for half a century.
About the Author
---
Ivan Morris studied Japanese language and culture at Harvard University while serving in the Intelligence Section of the U.S. Navy Reserves. After receiving his Ph.D. from the University of London in 1951, he worked for the Far East Section of the BBC as well as for the Japan and Pacific departments of the British Foreign Office. He lived in Tokyo for several years, writing, lecturing, and teaching. In 1960 he joined what would later be renamed the Department of East Asian Languages and Cultures at Columbia University, where he served as department chair. He was elected a Fellow of St. Anthony's College at Oxford in 1966. Morris published numerous books on Japanese history, literature, and politics and produced distinguished translations of classical and contemporary Japanese works. He died in 1976.
Praise For…
---
"A thoughtful scholar's reconstruction. . . . A book which should delight anyone interested in Japan." —The New York Times Book Review

"The people of the Heian period in Japan . . . evolved a civilization . . . pervaded by a sense of the transitoriness of things, combined with an awareness of beauty so sharp that it was poignant. . . . Ivan Morris's book is as elegant as its theme." —The Observer (London)