Revolution from Within: A Book of Self-Esteem (Paperback)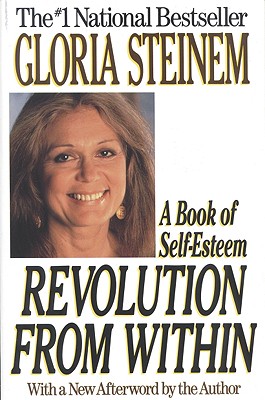 Unavailable, our apologies.
Description
---
Gloria Steinem's classic bestseller -- called "the ultimate self-help book" by the Los Angeles Times. 

For decades, Gloria Steinem has led a social revolution against injustice. In Revolution from Within she sets out to restore the self-authority that such injustice has undermined -- in men as well as women, across boundaries of race, class, age, sexuality, and ability. Steinem uses stories from her own life and the lives of others to illustrate the many connections between the personal and the political, offering readers lessons on how to bring down all barriers to equality -- both external and internal. As she writes: "There is always one inner voice. Trust it."  

"A fine triumph...Succeeds in holding the feminist course while expanding its horizons to include everyone." --Time

"Revolution from Within has a special sweetness -- that of triumph. Gloria Steinem dared to look behind the bravely smiling face she presented to the world for many years to encounter a not-so-bravely-smiling inner self. This meeting will strike sparks of recognition and encouragement." --Alice Walker, author of The Color Purple
Praise For…
---
"The ultimate self-help book...An ambitious work that makes a significant contribution to the universal theme of the interplay between the individual and society."
—
Lost Angeles Times