The Omni-americans: Black Experience And American Culture (Paperback)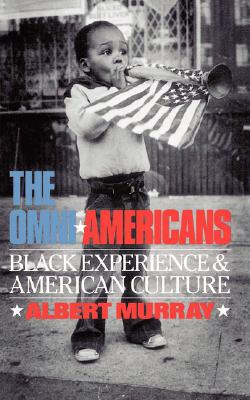 Unavailable, our apologies.
Sorry, We Can Not Obtain this Book at This Time
Description
---
The Omni-Americans is a classic collection of wickedly incisive essays, commentaries, and reviews on politics, literature, and music. Provocative and compelling, Albert Murray debunks the "so-called findings and all-too-inclusive extrapolations of social science survey technicians," contending that "human nature is no less complex and fascinating for being encased in dark skin." His claim that blacks have produced "the most complicated culture, and therefore the most complicated sensibility in the western world" is elucidated in a book which, according to Walker Percy, "fits no ideology, resists all abstractions, offends orthodox liberals and conservatives, attacks social scientists and Governor Wallace in the same breath, sees all the faults of the country, and holds out hope in the end.
About the Author
---
Albert Murray was born in Alabama in 1916. A cultural critic, biographer, essayist, and novelist, he has taught at several colleges, including Colgate and Barnard, and his works include The Omni-Americans, South to a Very Old Place(nominated for a National Book Award), The Hero and the Blues, and Trading Twelve: The Selected Letters of Ralph Ellison and Albert Murray. He has also won the ASCAP-Deems Taylor Award for Stomping the Blues.