The Brazen Plagiarist: Selected Poems (The Margellos World Republic of Letters) (Paperback)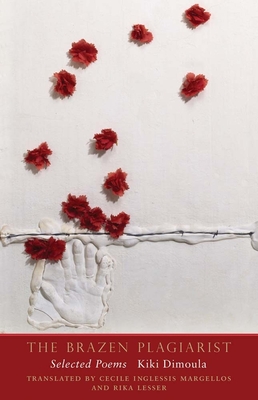 $20.00
Email or call for price.
Description
---
Kiki Dimoula's poetry—the most praised and prized in contemporary Greek literature—is a paradox, both mysteriously intricate and widely popular. Her magic lens defamiliarizes all that is familiar, compressing distances between far-flung realms, conflating concrete and abstract, literal and metaphorical, physical and metaphysical.  Exacting and oracular at once, Dimoula superimposes absurdity on rationality, caustic irony on dark melancholy.
This first English translation of a wide selection of poems from across Dimoula's oeuvre brings together some of her most beguiling, arresting, and moving work. The demands on her translators are considerable. Dimoula plays with the Greek language, melds its levels of diction, challenges its grammar and syntax, and bends its words, by twisting their very shape and meaning. Cecile Inglessis Margellos and Rika Lesser, Dimoula's award-winning translators, have re-created her style's uncanny effect of refraction: when plunged into the water of her poetry, all these bent words suddenly and astonishingly appear perfectly straight.
About the Author
---
Kiki Dimoula (1931–2020) was a full member of the Academy of Athens, one of three women ever to be inducted. Cecile Inglessis Margellos is a translator from French, English, and ancient Greek, a scholar, and a literary critic. Rika Lesser, twice the recipient of translation prizes from the Swedish Academy, is the author of four books of poems and seven books of poetry in translation.