Contemporary Russia (Paperback)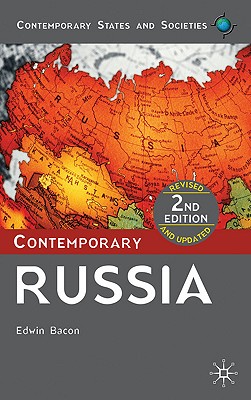 Unavailable, our apologies.
Description
---
"Contemporary Russia" provides a readable and accessible introduction to Russia's politics, economics, and society focusing especially on the Putin legacy and Medvedev's presidency. Present developments are set in the historical context of the events and trends of Russia's first post-Soviet decade and of the country's changing place in the world.
About the Author
---
EDWIN BACON is Reader in Comparative Politics at Birkbeck College. His pervious books include "Securitising Russia, Brezhnev Reconsidered and The Gulag at War." He has written widely on contemporary Russia, and has served as an adviser for the Foreign Affairs Select Committee of the House of Commons.
Praise For…
---
Praise for the first edition:
"[A]n excellent introductory text... well-informed, up-to-date and clearly written... authoritative in its command of both detail and perspective, over a wide range of topics... it would be hard to imagine a better short introduction to Russia's society and the contemporary Russian state." —Phil Hanson, Slavonica