Memoirs of a Rebel Princess (Paperback)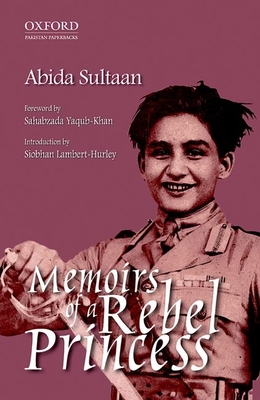 $18.95
Email or call for price.
Description
---
Written shortly before her death this book documents the activities of a Muslim princess who rebelled against societal conventions to take an active public role, first, as heir-apparent and chief secretary within the context of an Indian princely state, then, shortly after partition of the Indian subcontinent in 1947, as diplomat and dissident in independent Pakistan. The heir apparent to a long line of women rulers in Bhopal State (central India) Princess Abida Sultaan was a profound witness to history. Bred by her grandmother to be a perfect synthesis of East and West, she knew most of the leaders in the independence struggle. Her memoirs are significant as they give an insight into the changes that have occurred for politically active Muslim women of the Indian subcontinent in the twentieth century. It charts the internal political events of an individual princely state and includes a discussion on the collapse of princely India and the events surrounding partition. Generally, this autobiography challenges the portrayal of Muslim women as silent, secluded and oppressed. Her memoirs will aid in removing widespread misconceptions, particularly with regard to the status of women in Islam.

About the Author
---
Princess Abida Sultaan was the eldest of three daughters born to Nawab Hamidullah Khan, ruler of Bhopal, India. After Nawab Hamidullah Khan became the ruler of Bhopal in 1926, Princess Abida Sultaan was formally recognized as heir apparent at the age of 15. She was brought up to succeed as ruler of the state and was given a thorough grounding in administration, public dealing and statecraft. She was an all-round sportswoman. An adventure-loving free spirit, Princess Abida learnt flying and received her flying license in 1942. She was also a fearless hunter who shot 73 tigers in Bhopal. Princess Abida migrated to Pakistan with her only son, Shaharyar M. Khan, in 1950. She was the only ruler or heir apparent of a major princely state of India to have migrated to Pakistan. Princess Abida was a regular writer in the Pakistan press, defending democracy, women's rights according to Islamic tenets and criticized obscurantist views of the bigoted mullahs through her deep understanding of the Holy Quran.