Moominvalley in November (Paperback)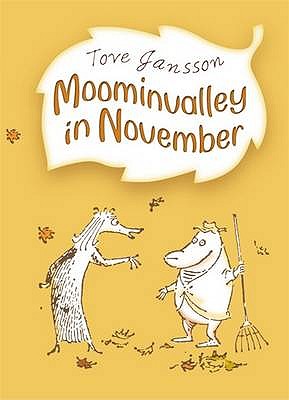 Unavailable, our apologies.
Sorry, We Can Not Obtain this Book at This Time
Description
---
'They can't have moved away without saying a word ' Winter is coming, and the Fillyjonk, the Hemulen, Toft, Mymble, etc. are all waiting in Moominvalley to see the Moomins return home. Winter doesn't seem right without them . . .
About the Author
---
Tove Jansson was born in Helsingfors, Finland, in 1914. Her mother was a caricaturist who designed 165 of Finland's stamps and her father was a sculptor. She studied painting in Finland, Sweden and France, and subsequently became a book illustrator. Her extraordinary illustrative style is seen as a design classic the world over. Originally written in Swedish, the Moomintroll books have been translated into over 40 languages and adapted for television, film, radio and opera. Tove Jansson lived alone on a small island in the gulf of Finland, where most of her books were written. She died in 2001.