Moominland Midwinter (Paperback)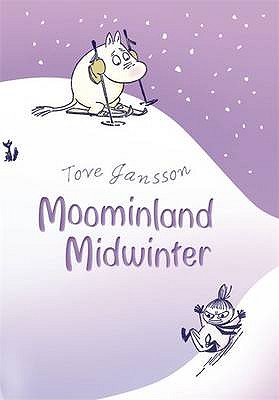 Unavailable, our apologies.
Sorry, We Can Not Obtain this Book at This Time
Staff Reviews
---
Nothing quite compares to this mid-century series about a tight-knit family of hippoppotomesque creatures and their outlandish friends who live in a Scandinavian valley. Their lives are cozily domestic, chock-full of objects like buttons and boats and "big yellow pancakes with raspberry jam", but also wild and fierce and free. Beneath it all runs a eerie current of melancholy that called to me as a child - especially in this volume, in which our hero Moomintroll alone wakes from hibernation to discover a valley that's barren and covered in snow...
— Maddie
Description
---
'This is snow, ' Moomintroll whispered to himself. Moomins always sleep through the winter - or they did until the year Moomintroll woke up and went exploring in the silent, snow-covered valley where the river used to scuttle along and all his friends were so busy in summer.
About the Author
---
Tove Jansson was born in Helsingfors, Finland, in 1914. Her mother was a caricaturist who designed 165 of Finland's stamps and her father was a sculptor. She studied painting in Finland, Sweden and France, and subsequently became a book illustrator. Her extraordinary illustrative style is seen as a design classic the world over. Originally written in Swedish, the Moomintroll books have been translated into over 40 languages and adapted for television, film, radio and opera. Tove Jansson lived alone on a small island in the gulf of Finland, where most of her books were written. She died in 2001.