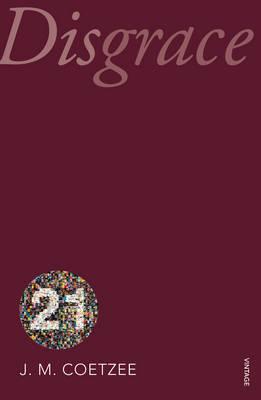 $18.00
Email or call for price.
Staff Reviews
---
This book is like watching a garbage truck sliding toward a polite family's house at the bottom of an icy hill. The silent terror and pain of it will make people ask why your mouth's been half-open as you turn pages.
— Maggie
Description
---
An uninspired college teacher's affair with a student is discovered, and he seeks solace on his daughter's farm in South Africa. A violent attack launched by three black men alters how he perceives many things including his daughter and the rights of South Africa's aggrieved majority.
About the Author
---
Born in Cape Town, South Africa, on February 9, 1940, John Michael Coetzee studied first at Cape Town and later at the University of Texas at Austin, where he earned a Ph.D. degree in literature. In 1972 he returned to South Africa and joined the faculty of the University of Cape Town. His works of fiction include Dusklands, Waiting for the Barbarians, which won South Africa's highest literary honor, the Central News Agency Literary Award, and the Life and Times of Michael K., for which Coetzee was awarded his first Booker Prize in 1983. He has also published a memoir, Boyhood: Scenes From a Provincial Life, and several essays collections. He has won many other literary prizes including the Lannan Award for Fiction, the Jerusalem Prize and The Irish Times International Fiction Prize. In 1999 he again won Britain's prestigious Booker Prize for Disgrace, becoming the first author to win the award twice in its 31-year history. In 2003, Coetzee was awarded the Nobel Prize in Literature.