The Collected Prose: 1948-1998 (Hardcover)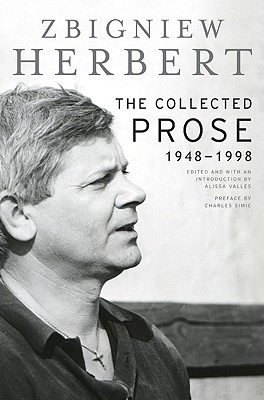 Unavailable, our apologies.
Sorry, We Can Not Obtain this Book at This Time
Description
---
"One of the finest and most original writers…and one of the greatest Polish writers of [the 20th] century. [Herbert] is a figure comparable to, say, T. S. Eliot or W. H. Auden."
—Edward Hirsch, The New Yorker
Polish essayist, poet, and spiritual leader of his nation's anti-Communist movement, the late Zbigniew Herbert is a literary giant whose writings are revered throughout Europe and the world. A companion volume to the author's Collected Poems (Ecco 2007), Collected Prose is the only English language edition of the award-winning writer's prose works collected in a single, beautiful, accessible volume—including in their entirety his  renowned Labyrinth on the Sea, Still Life with a Bridle, King of the Ants, and Barbarian in the Garden.
About the Author
---
Zbigniew Herbert was born in Lwów, Poland, in 1924. In his late teens he fought in the under-ground resistance against the Nazis. Herbert studied law, economics, and philosophy at the universities of Krakow, Torun, and Warsaw. His books include Selected Poems, Report from the Besieged City and Other Poems, Mr Cogito, Still Life with a Bridle, The King of the Ants, Labyrinth on the Sea, and Collected Poems. He died in 1998.
Praise For…
---
"In a just world Mr. Herbert would have received the Nobel Prize long ago."
— Stephen Dobyns, The New York Times Book Review

"Zbigniew Herbert is a poet for this place; above all, for this time."
— Joseph Brodsky