Lost Railway Walks: Explore 100 of Britain's Lost Railways (Paperback)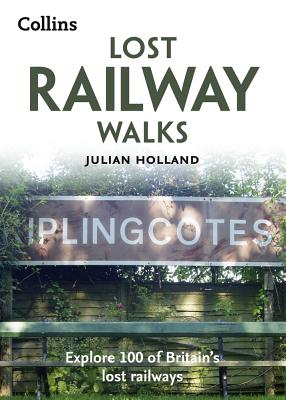 Unavailable, our apologies.
Description
---
Each walk listed here includes a short history of the railway before it closed, a description of what can be seen along it today, practical details such as car parking, access by public transport, a detailed route map and historical and modern day photographs. 4,500 miles of railway and 2,000 stations were closed between 1963 and the mid-1970s. While many of these still remain hidden away in the undergrowth or have been lost to road improvements and urban or industrial development, a growing number continue to be slowly reopened both as recreational footpaths and cycleways and as wildlife corridors. Britain's first traffic-free walking and cycling route—the Bristol to Bath Railway Path—was opened by the fledgling sustainable transport charity Sustrans between 1979 and 1986. Some lost railways have also been incorporated into long distance paths, while they all form wildlife corridors in which butterflies, birds, small mammals and wild flowers flourish. They all provide a perfect setting to enjoy a day's walk in the countryside.
About the Author
---
Julian Holland is a writer and photographer on many railway books, including The Times Mapping the Railways, Exploring Britain's Lost Railways, and Great Railway Journeys of the World.