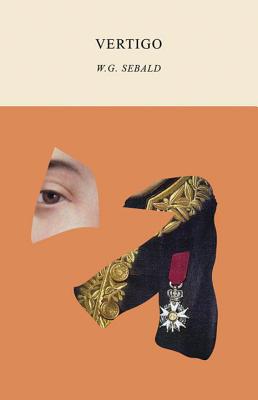 Wednesdays at 7pm EST via Zoom, beginning June 9th
SOLD OUT


Perfectly titled, Vertigo—W.G. Sebald's marvelous first novel—is a work that teeters on the edge: compelling, puzzling, and deeply unsettling. An unnamed narrator, beset by nervous ailments, journeys across Europe to Vienna, Venice, Verona, Riva, and finally to his childhood home in a small Bavarian village. He is also journeying into the past. Traveling in the footsteps of Stendhal, Casanova, and Kafka, the narrator draws the reader, line by line, into a dizzying web of history, biography, legends, literature, and—most perilously—memories.








---

Daniel Mendelsohn is a frequent contributor to the New Yorker and the New York Review of Books, where he is Editor-at-Large. His books include the memoirs An Odyssey: A Father, a Son,
and an Epic and The Lost: A Search for Six of Six Million as well as three collections of essays and criticism, most recently Ecstasy and Terror: From the Greeks to Game of Thrones.
He teaches literature at Bard College.


Seminar price includes the cost of the book.
SKU:
9780811226165seminar